Taking the time to reflect on 2017, I must say that I feel very blessed. Creativity, my word for 2017, was with me throughout the whole year. Among two publications, I was also able to share my art in quite a few exhibitions. Meeting wonderful and talented new people. I'm now online with my new website and I'm teaching others my passion of art journaling. Numerous creative souls are joining in on the fun. I've been nourished through countless creative encounters.
Yes, it has been a very good year. I would like to thank all of you who have taken this journey with me. An abundance of gratitude goes out to each and everyone of you. Near and far.
Thank you for being a part of my creative journey!
My new word for 2018? 

Just two small letters... me
Wishing you wonderful holidays filled with love, laughter and joy.
Bless you. Or as the Bavarians say "Vergelt's Gott".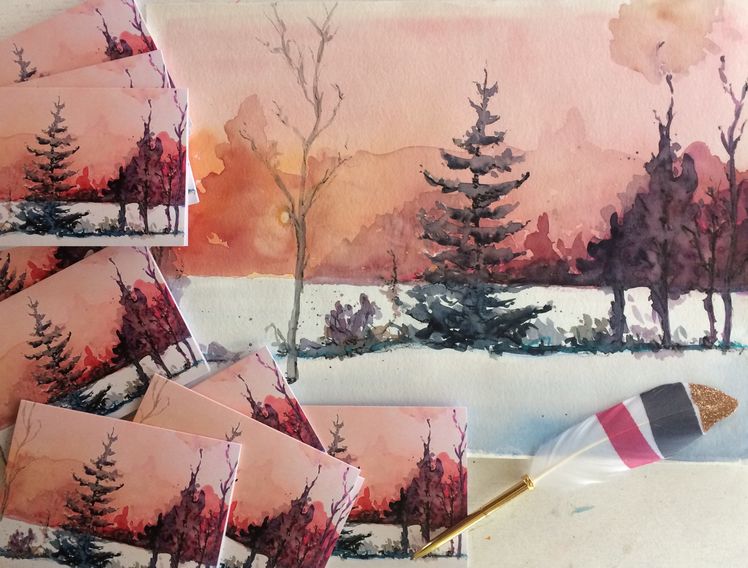 Wenn ich auf das vergangene Jahr zurückblicke, muss ich sagen dass ich mich sehr glücklich schätzen kann. Neben zwei Veröffentlichungen, einige Ausstellungen und auch noch die Erstellung meiner neuen Website, bereitet mir die Tatsache das meine Art Journaling Kurse so gut ankommen mit vollkommener Glückseligkeit. Es bewegt mich sehr dass ich dadurch so viele wunderbare kreative Menschen begegnen kann.
Ein großes Dankeschön an jeden Einzelnen. Nah und fern. Vielen Dank dass du Teil meiner kreativen Welt bist!
 Ein gesegnetes Fest voller Liebe und Besinnlichkeit. Vergelt's Gott.
xo